And it wasn't Afridi but Rabid Razzaq (46 of 18 - lol), nicely accompanied by Fabulous Fawad (who else).
This is a sigh of relief for the Pakistanis, who went through hell for ten matches; now they know they can still pull it off, even if Nom Nom fails. Absolutely fantastic performance by the middle order, all that's left to do is:
-Kick Nazir
-Kick Sarfraz.
Really a T20 team cannot afford a WK that can't bat, especially if he also can't keep, and the openers suck big time.
I will leave it to the rest of the internet to get wet about Swann's and Shahzad's bowling, there will be 10,000 blogs doing the job better than me... and being more inclined to the English.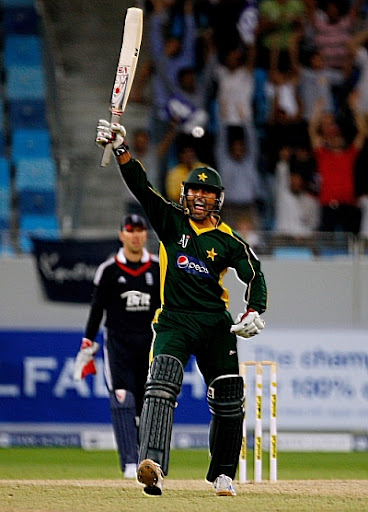 Happy,
Wes